Book A Reading | Services | Contact
~
Mandrake & Honey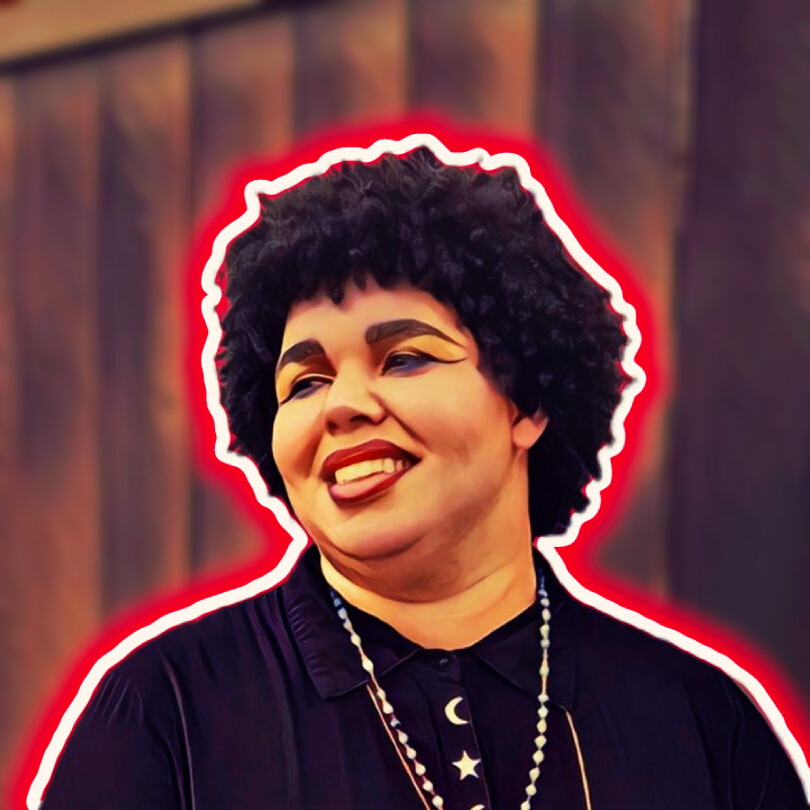 About the Witch
Isabel is a generational witch and rootworker. She grew up surrounded by her mother's magic and tapped into her own at an early age as she watched her mom practice witchcraft. Her grandmother was a devout black spiritualist who prayed the psalms like spells though she avoided the word hoodoo. All women in her family are psychic and Isabel has been a medium since childhood. She began seeing ghosts and spirits when she was just a toddler.
Isabel was not just destined to be a witch and a diviner from birth, but her mother also cast a spell to ensure she had a daughter to carry on her craft. So it came as no surprise to her when Isabel came out as a trans woman. Now Isabel follows in the footsteps of her transcestors as a full-time tarot and bone reader. As a black woman she is also tapping into her black girl magic by studying Ifa and the Orisha under an Iyanifa in Lousiana.
Isabel is currently tapping into her deep Southern roots in the Voodoo city of New Orleans where she offers bone readings as well as tarot readings, and makes mojo bags and does candle spells by request. To book any of her spiritual services you may contact her by email.
Thank you for supporting a black owned, trans owned, woman owned business.
Stay Blessed out there y'all!
Legal Terms of Use and Indemnification:
Please read these Terms carefully prior to contacting Isabel, the reader and proprietor, herein referred to as "Us" and "We" and "Our".
Definitions: "Terms" are the rules of engagement and disclaimers listed here and in the text following below. These terms are a legal agreement between you and the proprietor of this site. "Us" and "We" and "Our" refers to the proprietor of this site and all of the official affiliated social media pages managed by the proprietor.
By accessing Our website and/or social media pages and/or email and/or instant messaging and/or direct messaging Us on any computer, mobile phone, tablet, console or other device, you signify that you have read, understand and agree to be bound by these Terms, whether or not you make a purchase from us, and whether or not we reply to your message.
We reserve the right to refuse service to anyone for any reason. All sales are final. By purchasing any of the services We offer, you agree to all of the Terms.
All readings, spells, mojos, and other services and items We offer are for entertainment purposes only. Spell fees are for cost of labor and materials, not the alleged result. You may not attempt to solicit medical or financial advice of any kind from Us. Any and all information contained in any and all readings and reports We provide should not be construed as medical or financial advice.
You agree to defend, indemnify and hold harmless Us, our affiliates, licensors and service providers, and its and their respective officers, directors, employees, contractors, agents, licensors, suppliers, successors and assigns from and against any claims, liabilities, damages, judgments, awards, losses, costs, expenses or fees (including attorneys' fees) arising out of or relating to your use of any of Our services and any information obtained from Our readings, website content, social media posts, or any other information from us, written or verbal.
By contacting Us and or purchasing any good or service from Us you agree that you have read and understood and agreed to these terms.